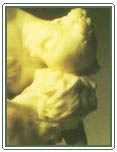 Financing available through
CareCredit®.

CareCredit®, a GE Money Company, gives you convenient payment options so you can get the procedure you want, when you want it. CareCredit gives you the freedom to get your procedure whenever you're ready. It's easy to apply. With three simple steps, including an instant approval process, you can say goodbye to the waiting time and reward yourself sooner. CareCredit works just like a credit card so it's easy to use over again without having to reapply.

CareCredit® providers choose which payment plans they offer. Please contact Suburban Plastic Surgery at 708-636-8222 to find out which plans we currently have available.

Click here to Apply Online or call CareCredit® toll free 1-800-677-0718.